Satisfied clients write…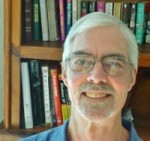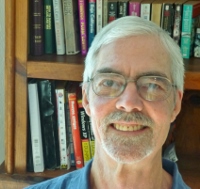 testimonials, for Founding Editor Nowick Gray:
Thanks and so efficient. Want to share with you that almost all the papers that are edited by you are accepted for publication. –Penny Wan, assistant professor at Institute for Tourism Studies, Macao
What I most appreciate about your work is that I feel that it is still my voice, only purified. You seem to get to the essence of the idea, understanding that it is not about sounding like a stuffy academic, but communicating a story. –Kim W.
I love the comments you left; they allow me to 'read' my own writing from a reader's viewpoint and are extremely helpful. A million thanks! –Hung-En Sung, PhD, research associate, Columbia University
Nowick Gray did a fantastic job copy editing this piece. His editing made it the most professional bit of work I've ever accomplished, and I owe him a great bit of gratitude for that work.–Tony Pente, Managing Editor, OriolesHangout.com
Love love love the edits! Fabulous! So worth every penny! Once again thank you. Every edit was perfect and fit so well. –Lisa Woodcamp, http://www.crazymoosetracks.com/
I found Nowick's editing to be insightful, to the point, and accurate. He improved my writing noticeably, and I would highly recommend his services.–David Ross, webmaster, BritainExpress.com
Nowick consistently gives me intelligent, useful feedback. I've asked him to critique stories, articles and radio documentaries; with all of them, he has a knack for helping me figure out how to make things work better for an unknown reader or listener.–Sean Hennessey, freelance writer and broadcaster
I am supremely pleased and impressed. Your edits were very thorough and helpful. Thanks so much.–Shawn Smith, Hudson Institute
Thank you very much for your intelligent and speedy work. Thanks to your great input, I have been able to finish my work on time. I wish I had known about you before so that I could have asked you to do my entire dissertation…maybe for the dissertation for my PhD in some future year…Hope you will continue this wonderful help for international students.–Fumiko Tanaka, MA candidate in International Development
I love it, you stayed so true to what I wrote but better. I hope I can use you for further projects.–Nina R., student
I've used Nowick for editing and, more recently and regularly, for web design. In both categories he's proven to be responsive, meticulous, competent, and reliable. Nowick has my complete trust. –Ben Harrison, webmaster
Thanks one million times Nowick! I will come back to you again soon! Great service! –Tamara, researcher
---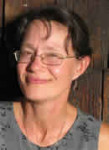 more testimonials, for Associate Editor Carol Ross:
"Desperate to find a meticulous and caring editor, I found more than what I was looking for in Carol Ross. Her work is unmatched! Caring, responsive, insightful, passionate, genius, and highly skilled at what she does, Carol Ross's editorial skills are in a league of their own – her craft easily separates itself from the pack. She helped make my first book, Religion and Hip Hop, sharper, cleaner, and compelling. I am so glad to have Carol on my team and will forever use her on any and all projects. I highly recommend her and Hyperlife Editing."
– Dr. Monica R. Miller, Lewis & Clark College, author of Religion and Hip Hop (Routledge, August 2012)
"Just got my paper back today. My teacher loved it. The absolute best remarks I've ever gotten from a teacher about my writing. See you next semester."
"Carol, thank you so much for your help. I have never met anyone so responsible for people's paper. Thank you!"
---
About the Editors | Personal Service | What We Edit | Order Editing Service