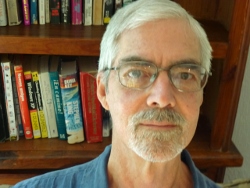 With HyperLife Editing Services, here's what you'll get:
The fastest service you could ask for. In most cases I can have your manuscript back to you in a day or two.
Custom service to fit your needs. You can specify what kind of feedback you want: ranging from fast and efficient proofreading, to corrections in basic grammar and sentence structure, all the way to extensive reworking and rewriting of your text. In every case I aim for clarity, while maintaining the integrity of your original expression and unique writing voice.
Check out my affordable rates. Because I work independently, I can offer you professional quality at lower cost. You can choose from a standard range of services (see below) or you can request a custom rate tailored more precisely to your writing project.
In today's ultra-competitive writing marketplace, there's practically no margin for error. Your submission editor, or Web-surfing customer, is already moving on.
Whether you're a student, website owner, researcher, or someone wanting to produce an e-book for your followers, your written work will benefit immediately from the improvements I can make to it. I guarantee it!
I founded HyperLife Editing Services in 2000, establishing standards for online editing practice. Since then I have edited for hundreds of clients, with every kind of writing, from student English essays and published novels to science, business and law. I give professional attention to every manuscript, while honoring your unique voice and style. Your intended message will shine through with improved clarity and correct usage.
While making every effort to ensure that your writing is error-free, I also try to maintain the integrity of the author's voice and personal style. I believe that if you can speak, you can write. My job is not to replace your voice with mine, but to work with your natural style to make sure it reads clearly and flows smoothly, for the best effect.
To read more about the qualifications I bring to improving your work, read About the Editors. To check out what other satisfied clients say about how our services have helped them find more success with their writing, see the client testimonials. 
To get started right away with help for your writing project, click to go directly to the order page, where you can choose the rate most appropriate for your work, and a form of secure payment.