Simply send an email with your request:
with a document to be edited,
with a request for a free estimate,
or with any other questions you may have.
Please include all the information below:
— Your name
— The total word count of your manuscript or web page
— What level of copy editing do you want?
 proofreading (spelling, punctuation, basic grammar)
 basic copyediting (word choice, clarity, phrasing, grammar and syntax, references)
 advanced copyediting (extensive rewriting and reworking of your text for readability and style)
Or, I can offer you a custom editing rate, based on your writing's needs, and the editing time required to achieve your goals.
— If you are unsure which level of editing you require, I am happy to provide a free estimate. Simply include your manuscript, writing sample  (at least 3-10 pages) or webpage URL for free evaluation. Either attach Word document (preferred), or paste text to the end of your email message. I will respond by email normally within 1-2 days. Note: larger jobs may qualify for a volume discount.
— If you are ready to order at one of the standard levels above and want to streamline the process, you can proceed right away to the order page. I'll begin work as soon as I receive notice of your payment.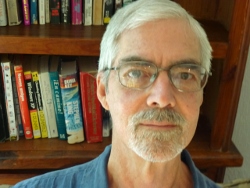 I'll look forward to hearing from you!
–Nowick Gray – email
P.S. If you have any questions, please don't hesitate to ask! I'll try to help you in any way I can.