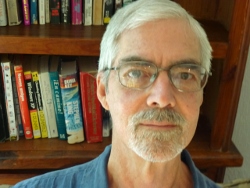 Serving students, academics and professionals, business people, website owners and writers of all kinds, since 2000.
We copyedit and proofread scientific, medical, legal, business, and academic papers and reports. We guarantee improvement of your writing on all topics whether in science, engineering, the social sciences, humanities or the arts.
What does HyperLife offer that is different from other editing services?
You will get…
Fast Turnarounds of rush orders
Affordable Standard and Custom Rates
Free Estimates, Volume Discounts
Secure Online Ordering by PayPal or Credit Card
Personalized Service: We will coax out the essence of what you are trying to convey and assess the right words to express it, while maintaining consistency with your own voice and style.
HyperLife offers you professional copy editing and proofreading services, with prompt, personal service at affordable rates. Our freelance editorial services give you expert help for your document, manuscript, web page or e-book.  Style guides we follow include APA, Chicago, MLA, Harvard, or any other style guide you specify; we can edit for American, Canadian and British usage. We have many clients who use English as a second language, whether from China, Korea, Brazil, Europe or anywhere in the world.
HyperLife Editing Services rates offer you standard copy editing rates for convenience, or custom editing prices to suit your requirements. Professional copy editors will provide a free estimate for your project and schedule completion to meet your deadline.
We handle every kind of writing, including:
Student and academic work – order now
Help for international students and any writer using English as a second language (ESL)
High school student essays, college term papers, graduate thesis or dissertation editing
Academic research and publication
Journal articles and conference papers
Application letters, essays, resumés and curriculum vitae
Business and Internet – order now
Business plans, newsletters, annual reports
Ebooks, promotions, brochures, advertising copy
Technical and professional writing – order now

Publication in scientific journals
Sciences, engineering, economics, medical and legal documents
Website and blog content – order now

Proofreading, editing, rewriting web pages or blog posts
Services range from developmental editing of novels, to copyediting and proofreading, to formatting for e-book or print-on-demand publication. To send work of this type please go to HyperLife's sister website, HyperEdits.com or email the editor directly (Nowick Gray).